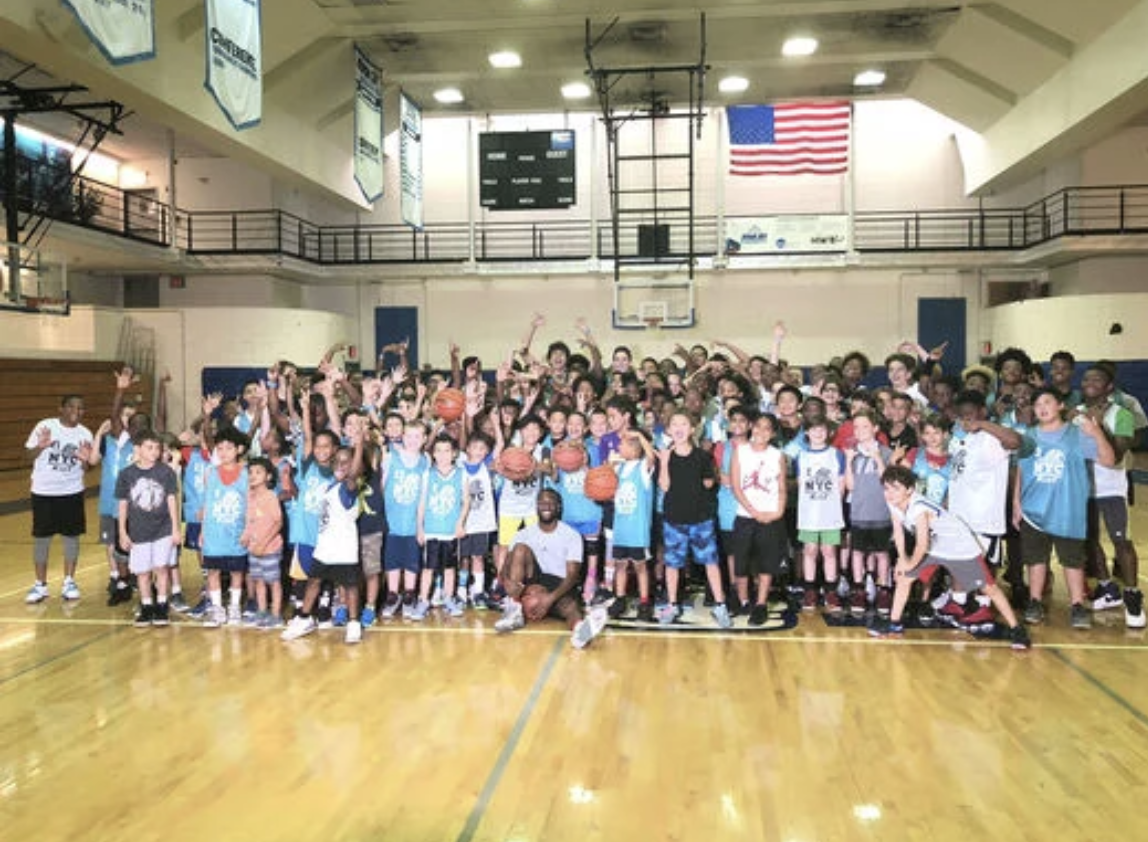 After holding in depth discussions with hundreds of organizations across the country, we have put together a report on some of the best ways leading organizations have increased their revenue. It should be mentioned that not every practice we mention here is a perfect fit for your organization. Our goal is for you can take some inspiration from these ideas and find a way to innovate and build your own new best practices.
Subscription Based Offerings
We have been very intrigued by some of the unique subscription based basketball programs we have encountered. The most common subscription we've seen is a monthly subscription that entitles a player to a certain number of lessons. For example Mike and Beth Scott of Hoop Dreams in Lexington Kentucky offers the following monthly subscription packages
4 lessons for $99

6 lessons for $129

10 lessons for $199
In 2019, the average US family subscribes to nine monthly subscription packages. People are gradually getting more comfortable with having a youth sports subscription as part of their budget. Families are able to manage their participation via mobile phones.
NBA Player Appearances
NBA Star Devin Booker at NYC Basketball Camp
One of the best ways to draw attention to your program and to increase enrollment numbers is to get an NBA player to come out for an appearance. Whether you have a player for a special one-day mini camp, or have a player come for a few days as part of a week-long camp it is a great way to attract new families. Booking an NBA player may be cheaper than you think. We did some research, and here is the typical pricing we saw for NBA player appearances:
For a low level player you can recoup your investment with a decent showing.

Bench level players $1000-$1500 for a 2 hour appearance. We had difficulty finding organizations who got any NBA players to show up for less than $1000 unless it was a personal connection.

Starter level player $2000-$3000 for a 2 hour appearance

Low level all star $5,000 and up for a 2 hour appearance

Top 15 player $15,000 and up for a 2 hour appearance
The bigger your spending budget is, the better the player you can potentially land, and with the bigger the player you can land, the better response your target audience will have.
Silent Auctions
We dug really deep with organizations to find out which fundraisers really work for them. While we found a wide variety of successful fundraising strategies, one that really stuck out was silent auction formatted fundraisers.
In a silent auction fundraiser, the organization first solicits donated items from their community. Successful organizations we spoke with received gift cards for local businesses, autographed items, game tickets, and even bigger items like timeshare weeks and weekends at a beach house. These items are then listed on your site with a form where program supporters can make their best offer. At the end of the silent auction you select the highest bidders and put them in touch with the donors so they can receive their prize.
This variety of fundraiser is successful, because it allows families to donate valuable items they have in a way that is easier for them than just donating financially. It also then provides items of great value to the highest bidders so they get the opportunity to get a great prize in addition to supporting your organization. It's a win win for everyone involved.
Segmented Re-marketing Lists
We were blown away by some of the sophisticated online marketing strategies we encountered from larger youth basketball organizations. Many of these organizations partner with third parties who follow best practices in executing advanced marketing campaigns on Google, Facebook, and other related channels.
One of the best, most practical ideas we've encountered was segmented re-marketing lists. Organizations that use this practice do a really good job of tagging their database to know who is interested in training, leagues, camps, etc. They then have unique email marketing and paid social media ad campaigns that put the right message in front of those people as key registration deadlines approach.
Offering Advanced Player Statistics
You might be thinking, "How do player statistics help me generate revenue?" The first, most obvious answer is that it will attract more players to your organization. Including advanced stats and analytics for your players is an opportunity to separate yourself from your competitors. In addition to helping your organization stand out, statistics become a great way to pull people into your organization. Players and their families regularly share their statistics (and links to the webpage you have them on) with friends and family. This leads to the best possible type of free referrals for your organization. New users would come in and immediately see that you have an advanced site and that you have a great program their friend trusts enough to invite you to.
Interested in seeing some live stats in action? Check out a brief demo of Playbook Powered instant stats and analytics here.